Gold Dust: Roger Dubuis' tastefully exuberant Hommage Perpetual Calendar
Meet the personal choice of the late Mr Roger Dubuis


For the Gold Dust series we revisit a number of unsuspected or at least under under-appreciated beauties – we start this series a Roger Dubuis watch of all things: Yes, I know – 'Roger Dubuis' and 'horloger genèvois' (at times) felt like distant poles of the same universe: flashy designs, at times atrociously modern, with a questionable reliability record and little appreciation amongst the 'savvy collectors'.
But you know what? Let the watches speak for themselves, and suddenly we find a few real gems, many of them created before Richemont acquired the brand, when the late Roger Dubuis (the man) and Carlos Diaz jointly led the company.
Gems not only in terms of design, which particularly after their first major revision of their design language was a very much rejuvenated, tasteful interpretation of Haute Horlogerie Genèvoise, but also when it comes to technology. The Hommage Perpetual Calendar is one such prime example:


The dial is – in my opinion – one of the most accomplished one Roger Dubuis has ever created, with the large, centrifugal roman numerals and the matching, beautiful heat-blued hands, completed by the original Roger Dubuis logo.
With a red gold case in 43.5 mm diameter the watch is on the large side. No surprises here, as Roger Dubuis certainly was one of the earliest proponents of oversized cases. Nonetheless, this watch has been conceived with considerable taste, with finely and harmonically arranged elements – mostly bold, but details are there where the creators wanted to draw your attention:


The size has its flipside, and this mostly shows on the backside: Yes, one needs a loupe to spot the movement… the Roger Dubuis Cal. RD14, a traditional, full bridged automatic movement with Poinçon de Genève, swan neck regulator, 48h of power reserve and 33 jewels. It has the same diameter (11.5 lines = 25.6mm) as an ETA 2892.


What is noteworthy here is the inscription on the outer rim of the rotor: this is Mr RD's motto: "Nous souhaitons toujours créer des montres actuelles, inspirées mais pas soumises au passé, qui se projettent dans un futur qui nous appartient" (translation: "We always wish to create timepieces of today, inspired by, but not subject to, the past which projects itself into a future that belongs to everyone").


Which brings me to an aspect of importance to me:
As I mentioned, the watch here exemplifies a major development in terms of design language: large cases with accentuated lugs, centrifugal, bold and dominant indices, while still citing the classical watches from Geneva.


I interpret this as a self-confident move to differentiate Roger Dubuis further from what at the time was considered fine watchmaking, in Geneva: mostly conservative dress watches, after which the first collections of RD were modelled. But here now the brand finally dared to dare, and which is something I find particularly appealing.


Coincidentally I vividly remember the RD catalogues from that time: unlike the press material of other watch brands they told a story, they put the watches as accessories into the context of other people's lives, and made them reflect their moods and desires. Apply they were named 'Tempus Vitae'…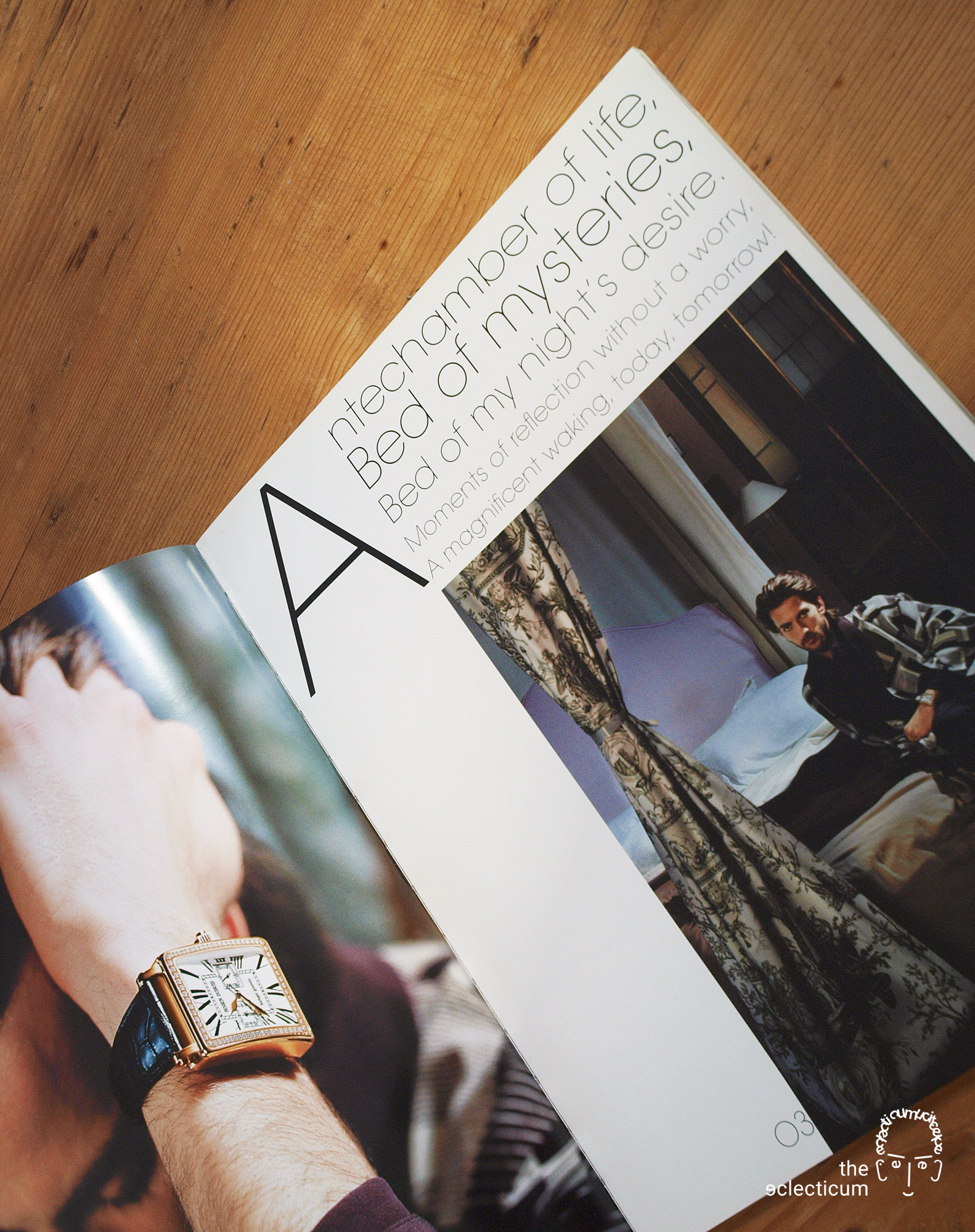 I personally believe it was not coincidence when finally, in 2013, I first (and unfortunately also last) met Mr Roger Dubuis, an archetypical Genevan gentleman. Asked about his personal watch he produced exactly this one – a Hommage Perpetual Calendar:


Not one of the very first collections he and Mr Diaz created – no, one from the second generation. And I think this is precisely because this generation signified that Roger Dubuis were recognised on their own merits.
So, as much as I at times try I cannot really forget these watches – and thus when recently one of those, and even the technically more advanced Roger Dubuis Hommage Perpetual Calendar Dual Time popped up at auction, I put in an absentee bid – alas in vain, but at least it felt to accomplished as long as it lasted…


This watch is a dream watch for me. It reflects everything I so admire on the early Roger Dubuis watches: style, the right dose of exuberance, solid, original watchmaking with elegant technical details.
Ornatus Mundi