Gold Dust: a surprisingly timeless and restrained Hublot: the Classic Fusion Flying Tourbillon
A token for the *other* side of Hublot's recent story: the Classic Fusion Flying Tourbillon of 2006


Yes, it finally happened! For this post, I had to create the category 'Hublot', and I think for a good reason: when scanning through the forgotten areas of my hard drive I discovered images from BaselWorld 2006 (yes, that's 14 years old files!) – amongst others a few shots of this watch made me pause: the Hublot Classic Fusion Flying Tourbillon:




I have to admit that I am not even sure whether this is the correct name. I spent two days researching the watch to no avail, and surely I did not keep any press releases from that time. Still I am reasonably sure I got it right, or am at least not far off.
A bit of context here: at BaselWorld 2006, about one and a half years after Jean-Claude Biver took over Hublot and one year after the highly controversial Big Bang collection (which catapulted the fledgling brand back on the scene; the name exemplifies Biver's aptitude in storytelling like no other!) was unveiled, where Hublot was all the rage: Big Bang All Black! Magma Bang! Bigger Bang! No wonder more retrained offerings were not paid any heed.
A pity!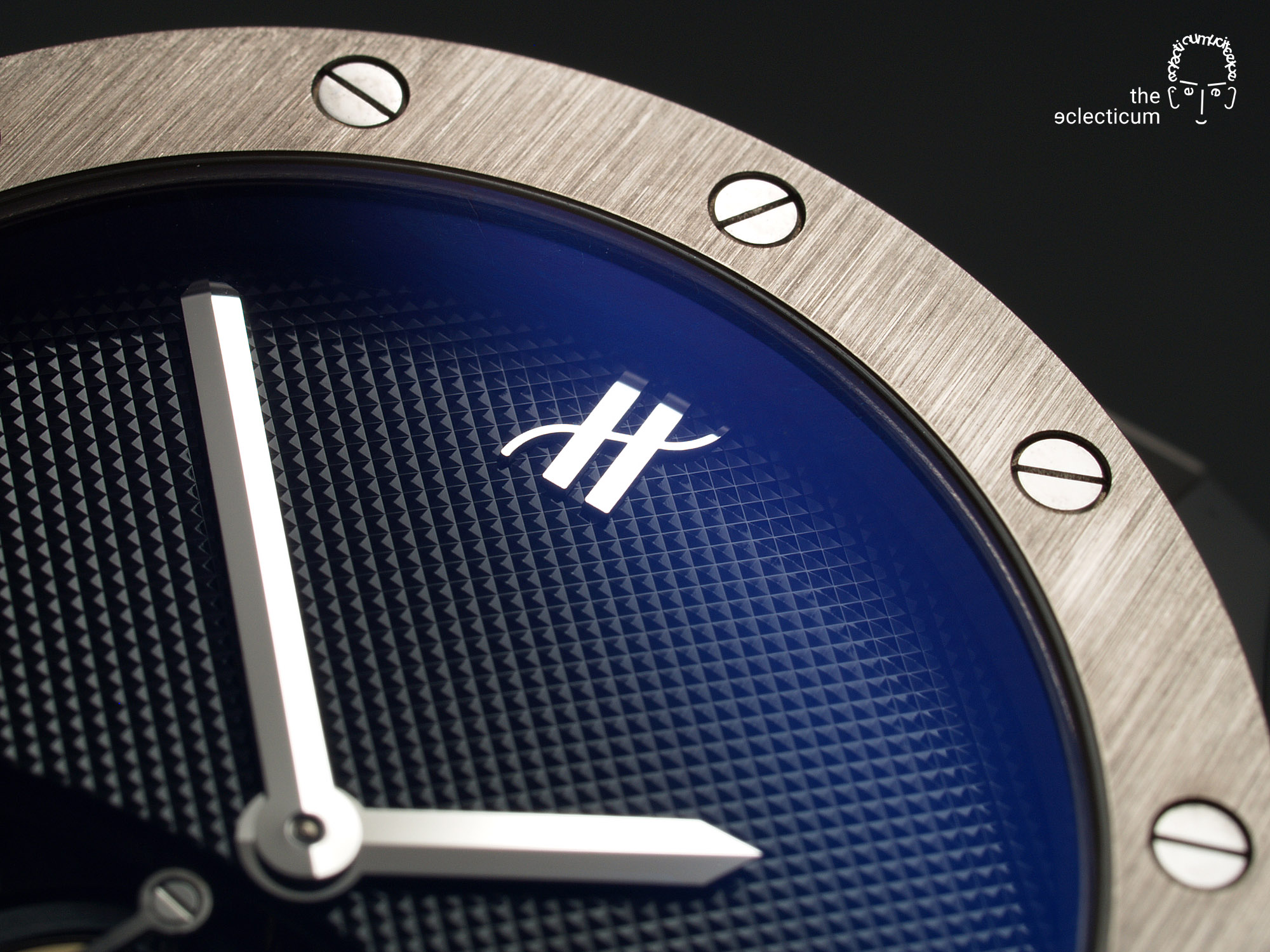 Let's forget for a moment the 'Hublot' label and focus on the design and the qualities of this piece: a finely guilloched '3/4 dial', straight hands, no indices whatsoever, and at a lower level terrasse at the bottom a flying tourbillon surrounded by circular Geneva stripes. As a watchlover deep to your heart you certainly notice this fine holistic nod with a smile…
The tourbillon itself is easy to identify: the shape of the cage, the wing-shaped balance and the curved spokes of the escape wheel – this is obviously a BNB Concept construction. 



Side note: BNB Concept was Biver's chosen partner in crime when he set out to wake Hublot from its dormancy. It was the first half of the last decade when watchmaking was booming, capable watchmakers scarce and many brands, particularly smaller ones, relied on specialist suppliers such as Matthias Buttet's BNB Concept, who supplied high end movements to Hublot, Frank Vila, deWitt, Concord and to God knows else.
The financial crisis of 2008 put a sharp stop to it, and since Hublot was so reliant on the movements and services supplied by BNB Concept Jean-Claude Biver in 2010 decided to take over a large part of the watchmakers, Mr Buttet included, as well as the remaining stock of movements and their blueprints.
A fascinating story of mutual benefit and dependency narrated by Nicholas Foulkes in the Financial Times – very well worth reading!
The backside is far less spectacular: black plates and contrasting striped lines, the whole thing looks a bit like a PCB plate from your computer – save for the three lovely, large jewels:





Of course, a limited edition, the then 'new normal' for Hublot…
Overall, I think a watch that deserves a second look – if you ever find one! As mentioned in the beginning, I tried two days to source any information or image material – nothing. I don't even know the case dimensions (my guess: 45mm) nor the case material (my guess: uncoated white gold).
But all this I think is not so important – the watch has lovely details composed in a timelessly attractive way, it is a token for Hublot's history (the lesser known part) and composes a few elements where Hublot really excels.
For those who look closer here is an Easter egg:




Hublot did inscribe their name on the dial, you just have to find it!
Happy hunting!
Ornatus Mundi