written by:
small-luxury-world
published:
2020-07-05
categories:
[sc_post_category]


Eclectic Sunday – paradigms and context, musings only
The A. Lange & Söhne Lange 1A an example to question your paradigms and some added context from Saxony.

Lange's watches are often described as more "austere" or "Teutonic" in appearance than comparable watches produced by Swiss firms, especially from the French part of Switzerland. Phrases like "technically ingenious", "perfectly finished" … but "kind of cold" are heard from time to time. Some even say something is missing to make them look charming & sexy. Of course, it´s a matter of taste, but also about paradigms.


One of the most emblematic examples is the Lange 1 collection. "The face" of A. Lange & Söhne, still today. A (polarising) game changer for many reasons back in 1994 – its asymmetric layout is the most prominent one.


There have been dozens different variations even of the "basic" Lange 1. The first one (Ref. 101.001) came with a yellow gold case (solid back and no sapphire), a "champagne" dial and YG hands. Still the most collectible/popular one (for quite some time) seemed to be the so called "Lange 1 – Stealth" (Ref. 101.025) – platinum case and rhodium plated silver dial.


My personal favourite for a long time was the "Lange 1 – Darth" (Ref. 101.035) – platinum case, black dial and matching date wheel.


Our eclectic star of the day is the Lange 1 A – a limited edition (100 pieces) introduced in 1998 to commemorate the opening of a new, second, production building for the A. Lange & Söhne manufacture, with a yellow gold case with gold guilloché dial, matching (!) date wheel and not to forget the balance cock (Ref. 112.021).


The Lange 1A movement, known as the cal. 901.1 uses a specially hardened white gold for the lever and the escape wheel, while the escape wheel cock, balance cock and pallet cock are all made of 18 carat yellow gold.


Context – looking at some historical art pieces from Saxony, shown in Dresden at the "Grünes Gewölbe", you can get a hint about the (potential) context of the region.



Grünes Gewölbe – The Baroque Treasury.
Gold, rock crystal and diamonds seem to want to outshine each other in the treasury of August the Strong, which he built between 1723 and 1730. Today, old and new coalesce in the Grünes Gewölbe at the Residenzschloss: While the Historisches Grünes Gewölbe (Historic Green Vault) allows visitors to immerse themselves in the authentically restored rooms of the treasury, the Neues Grünes Gewölbe (New Green Vault) shows selected exhibits, impressively illuminated behind glass.
A visit is highly recommended, to get an idea about the (old) spirit of Saxony, some context or just the for the sake of beauty.



Solid crafts at its best, for the eclectic taste. Examples, only.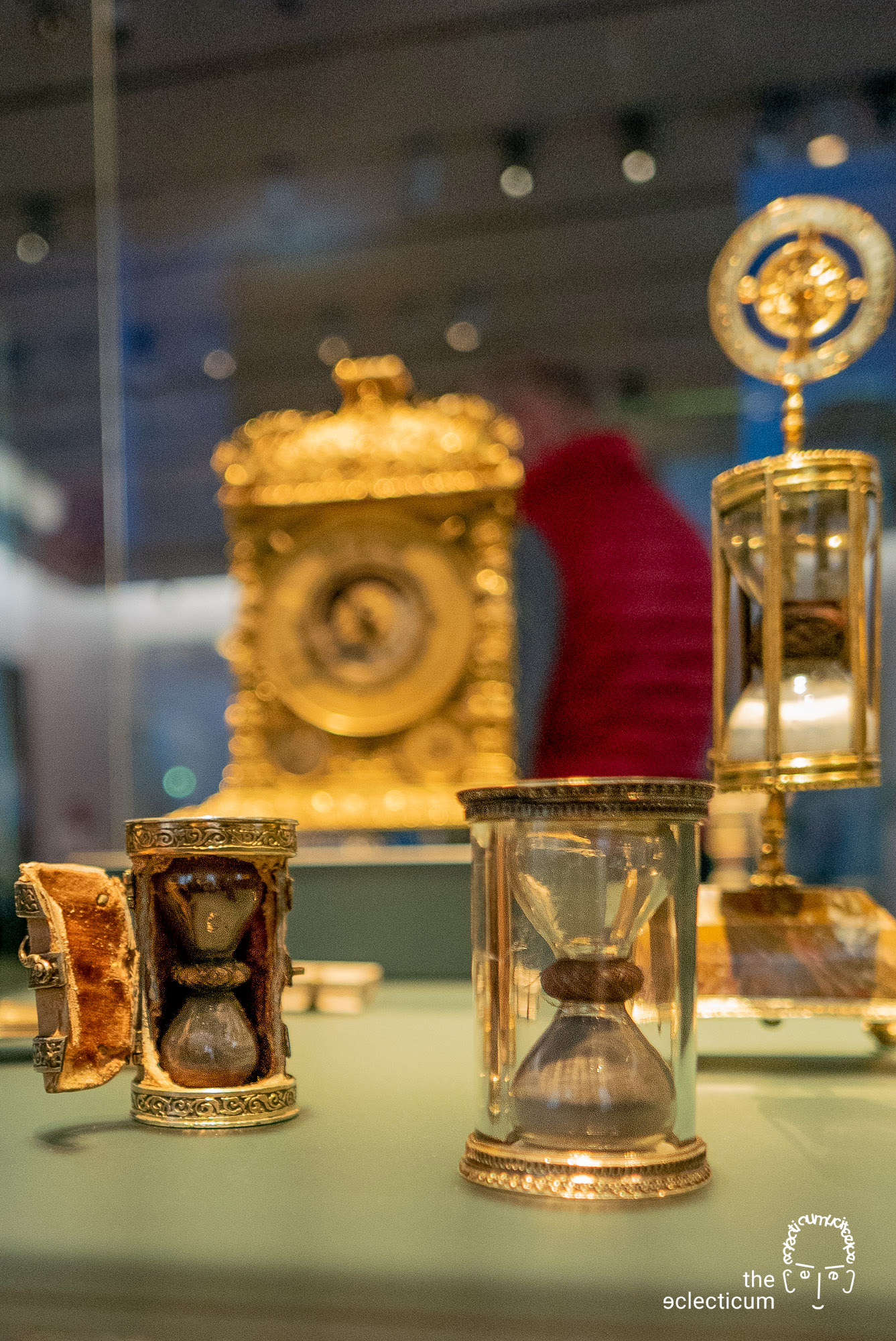 There is more than just the Lange 1A to proof the eclectic taste of A Lange & Söhne and the inspiring context from (old) Saxony.
Just be eclectic, do your research and take your own decisions.


small-luxury-world


More about Grünes Gewölbe – Dresden: https://gruenes-gewoelbe.skd.museum/en/