Hands-On: Czapek & Cie´s Antarctique Passage de Drake

A new dial pattern inspired by the heavy waters of the Drake Passage between Cape Horn and the Antarctic South Shetland Islands: the new Czapek & Cie´s Antarctique Passage de Drake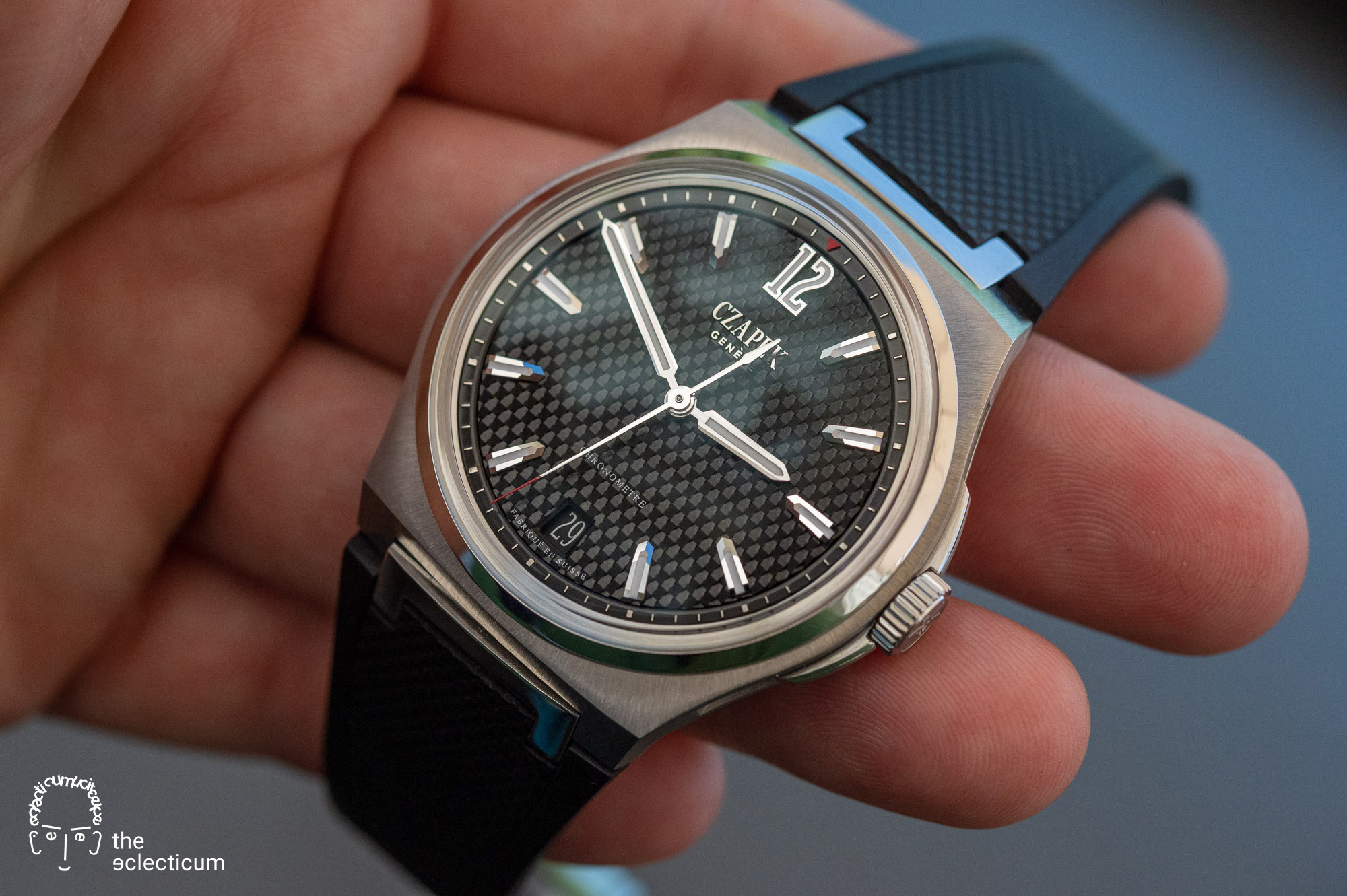 Watches in ´all steel` still are the daily beaters of most. There was no need to be cheap, but at least there was some kind of price limit for most. Produced in general by the ´big brands` since we haven´t seen any or at least many by independents. Times change!
Today we talk about ´luxury sports` watches and they are almost crucial for success of any brand, even the smallest ones. The demand for that kind of watches is higher than ever before, and so are the price limits, at least that's the impression. Only time will tell if this will last, but we have some doubts. It won´t work for everyone and not all those ´projects` will be a financial success, even in the long run. The challenge to do one properly is – on the technical and production part – easier for big players with industrial production lines and investment potential.


(Design details of the Czapek & Cie Antarctique)

Still there is more needed to create a ´must have piece` and the big ones are quite often limited by their own history or just miss the guts to do something daring. Recently we see quite a lot of those ´luxury sports` watches in the market with a minimum (!) entry price of about € 10k, which seemed to be almost impossible not that long ago. Fair enough, today we get sophisticated and most of the time in-house movements instead of industry workhorses. The bracelets likewise are considerably more complex, comfortable (like micro-adjustments or quick release functions) and robust. Steel is cheaper than precious metal if we talk about the raw metal only. It can be different if we look at minimum orders or challenges in production. No chance comes without risk and therefore kudos especially to the smaller brands to enter that part of the business. It brings spice to the market and competition, even for the established ones.

And this brings us to Czapek & Cie!
Antarctique – it´s a strong offer, to say from the beginning. A solid ´luxury sports` watch with lots of nice details, its refined and slim with a lot of lovely finishing details on the case alone. The movement is the first entirely done in-house at Czapek, a quite impressive calibre SHX5 micro-rotor engine (note, we had a prototype movement to shoot – since then the rotor has been changed from (recycled) gold to (recycled) platinum, and the rotor bearings modified for increased efficiency).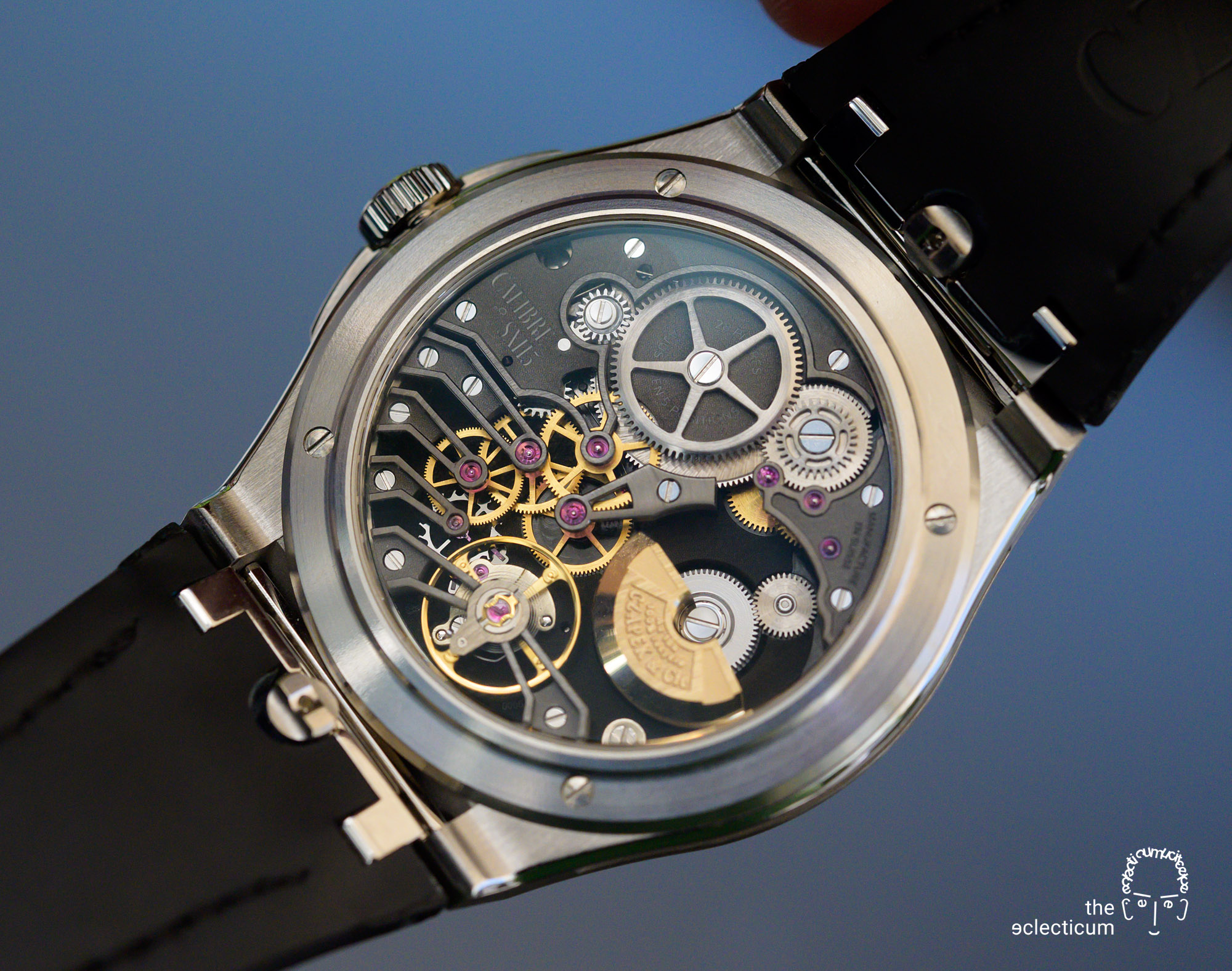 Antarctique ´Passage de Drake` is the novelty of today (8th of December 2020) and it´s named after the heavy waters of the Drake Passage that connects the Atlantic and Pacific oceans between Cape Horn (South Africa) and the South Shetland Islands (Antarctic). The daring conditions of the passage are reflected in a wavering pattern on the dial, which comes with four different dial colours, one of them limited (from left to right):
Ice White
Deep Blue
Black Ink
´Roaring Forties´ grey (40 pieces)

Deliveries are scheduled to start in March 2021. With a production limited to only one watch per day, Czapek will offer its online customers the possibility to choose and book the production date of their watch. How cool is this? At least we can say it´s a benefit to place your order online, for some.
We have seen two out of four (the Ice White and the Black Ink) and we liked a lot both dials – perfectly executed and lovely to look at with the subtle 3D-effect recalling water waves. Here we go with some live pictures taken by us: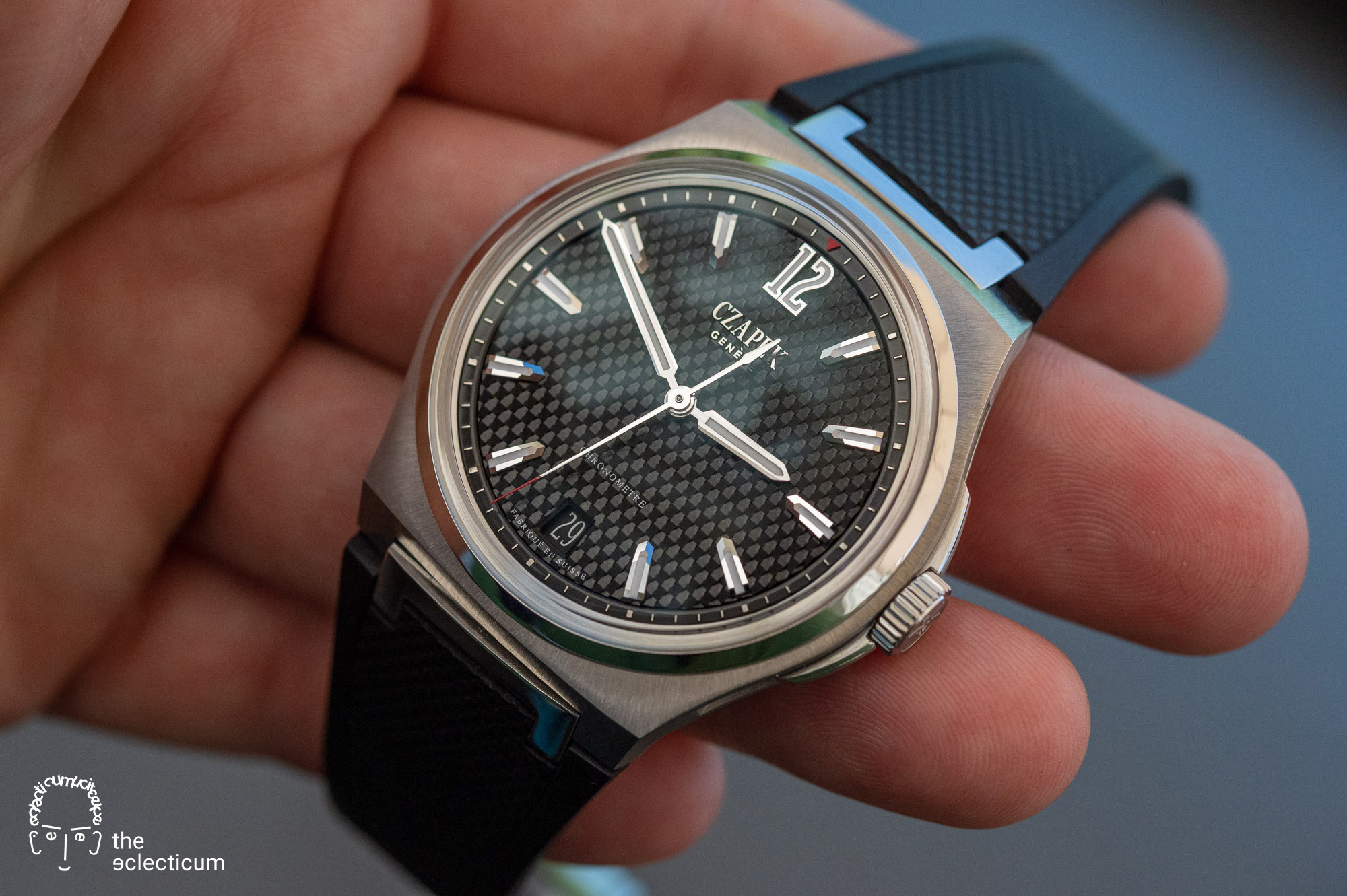 We think it´s not the most daring one of its genre, but it delivers on many levels. Perfect one – is not what comes to our mind, but sometimes we may ask for too much. There is no need to be shy even when we think about competitive products from the establishment, as they all have pros and cons if you look closely …
the eclecticum