written by:
the eclecticum
published:
2020-09-02
categories:
analysis, Bulgari, Czapek, David Candaux, De Bethune, F.P. Journe, Ferdinand Berthoud, Greubel Forsey, Kari Voutilainen, Ludovic Ballouard, MB&F, Romain Gauthier, Urwerk, watches, watchmakers


Geneva Watch Days 2020 & more – the context, the atmosphere, the good & the bad
Geneva Watch Days 2020: a first and (probably) a last – warm atmosphere, good spirit and lots of interesting watches to see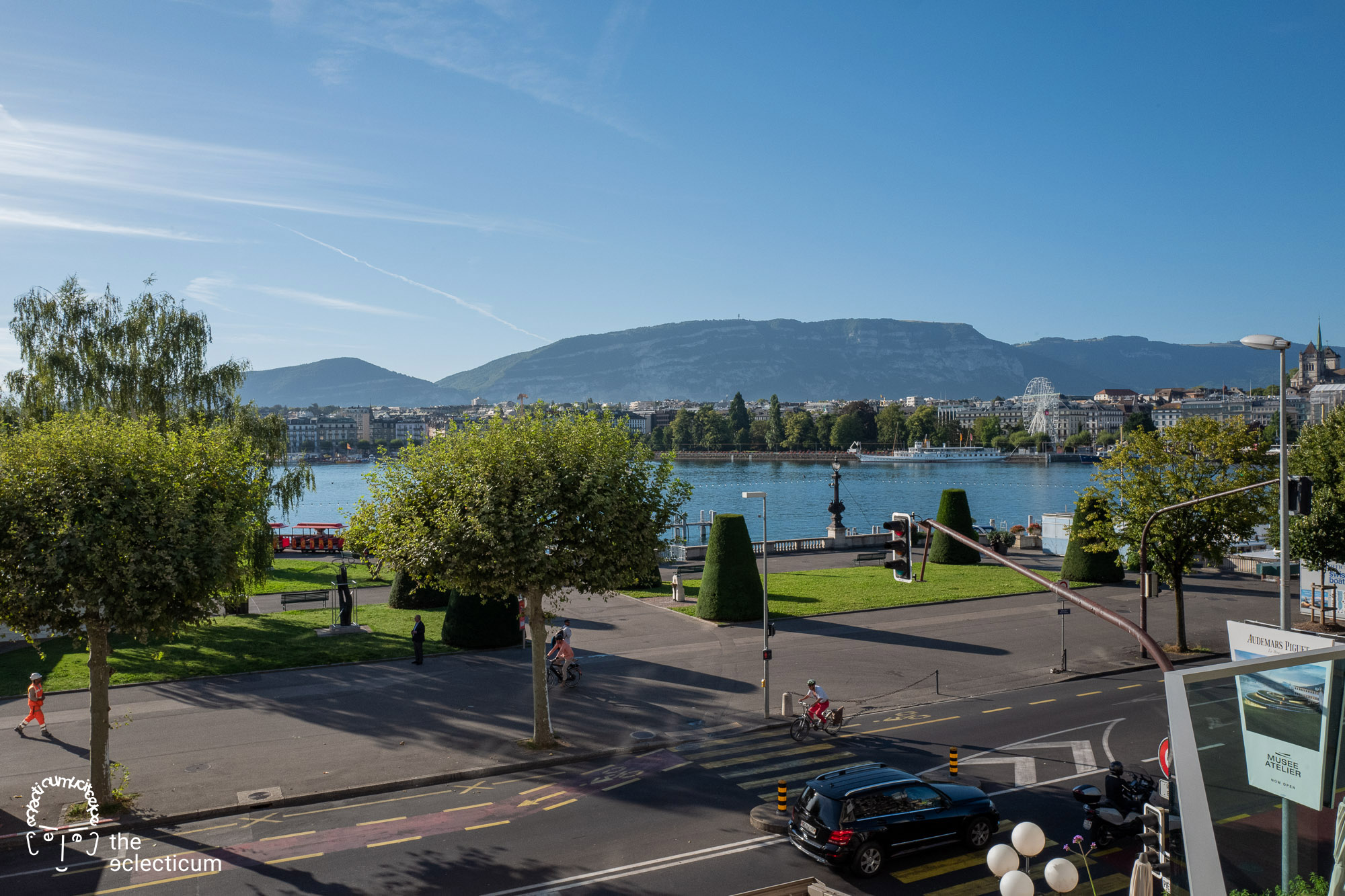 Geneva Watch Days – for the first time there was a watch show in summer, which is kind of uncommon. Well, in 2020 a lot of things are different for known reasons (including the fact that this should be the only global watch fair in 2020).
Watch industry – instead of participating at (big) shows and doing personal presentations, most launched their novelties online, shipped their prototypes around the world and did "ZOOM conference calls" or that kind. Others held back their novelties, at least for some time. It was interesting to see that the amount of creativity that unfolds when you need to find different solutions. Maybe it also helped to change a few paradigms in the industry … "It always worked like this" didn´t work in 2020 – at least for quite a lot of things, production, marketing, and sales.
Sell-in is always especially important for the brands during events like SIHH or BaselWorld, as it helps to be more confident about the (coming) business year. Sell-in to retailers is much easier when those had a good sell-out before or at least believe that there is a promising future ahead. A "shutdown" in major parts of the world combined with strict travelling restrictions (tourists and business travellers) made it difficult to say the least. Brands with a solid and confident collectors base, plus an appropriate solution to sell even with closed shops – a reliable and tested online solution that doesn´t exclude the retailers for example – are writing (solid) black numbers, even in such a challenging year. Strong Tax-Free and tourists business outlets (in general and as a major part of the sales strategy) were not helpful at all …
When we got the invitation to the Geneva Watch Days (organized by a couple of brands – small and big ones, with Bulgari being the main driver) we had mixed feelings to be honest. Will travelling be possible in the first place, and if so what will it be to travel and to meet people in those days and with strictly rules? Who is coming at all? Are we open to do so? Our curiosity and moreover our desire to see the novelty and meet our watch friends prevailed, and decided to go, albeit on short notice. For about 20 years we attend watch related events, we still love it – and honestly we are kind of addicted. The moment when (passionate) people present proudly their novelties, it´s simply hard to beat. From afar the watch industry appears like it´s big business, but in the grand scheme of things the watch industry isn´t that big at all and (for us at least) it´s all about the people behind.



(Urwerk, UR-100 Gold)


One could register online for the Geneva Watch Days to arrange the appointments and to join the "dinner" in a common tent – all participating brands together. But it was not all roses as what should follow the online registration shows: we journalists were supposed to be contacted by each brand directly for individual appointments – except that this didn´t happen to our surprise (and not only to us as other bloggers told us) although it worked smoothly for the "dinners". Nothing is perfect, but I think for those brands it is a missed opportunity to meet prospects & media. Lucky us we organized (in addition) appointments with some brands directly and those worked perfectly. We never had the intention to see all brands as part of our ("the eclecticum") concept is to be "eclectic". Still there was time and mood to see one or two more ?
In the beginning it felt like "Speed Dating" (30 Minutes per brand) and we even started with black latex gloves …


Let´s call it an experience … for once ?

A few more impressions if you don´t mind:


(De Bethune, DB28 Steel Wheels Sapphire Tourbillon)


(Czapek & Cie, Antarctique)
(Ferdinand Berthoud, Chronomètre FB2RE)


(MB&F, HM10 Bulldog)
We really enjoyed the appointments we had. It was refreshing to meet (the) people again and the general quality of the novelties was on a high level. Good spirit, honest conversations, and passionate people … even at night … sums it up perfectly. There was an unusually relaxed atmosphere throughout the corridors – something you would never experience at either SIHH or BaselWorld. Was it the less tight schedule (for brands and journalists alike)? The shorter distances? The fine weather in Geneva – most of the time? The luxurious appointment of the hotel suite (which definitely made excellent photography backgrounds!) or the confidence inspiring and relieving realisation that this exhibition was actually happening at last?


(a very casual Charris Yadigaroglou winding down himself and winding up the new MB&F Tripod clock)


Perhaps a bit of all of this. What counts is the experience, and this was not only abundant of fine watches, but also filled with background talk, very personal and philosophical conversations, and several 'one more thing' moments (and more than once it did not matter if an appointment took three times the allocated slot). Geneva Watch Days felt like a well-tuned pressure valve to all of us and presented itself as an enabling environment for quality time. It was the personal bonds which left forged a lot stronger than before. For once, we certainly don't miss the rush, the nervousness and the tightness others seem to be missing …



(Czapek bedside stories … 🙂 )
If there is a takeaway from the conversations we had (without naming specific brands or people) then it would be this: yes, 2020 was a bitch, but it did not hit everyone same. It really depends on how much your brand was dependent on brick and mortar retail outlets, how apt and experienced you already were with direct customer communication, how confident you felt with presenting yourself and your watches on video, and at which stage in a project cycle you were (and if only you used the lockdown to completely refurbish and set up a new workshop). You might have been cut off your sales chain and try to reorganise ad hoc, or you could build on networks you already had in place. We felt that looking for solutions does not stop shortly before asking even 'non-brand' people for help, and this conveyed a new sense of openness to us, a sense not very common in the 'walled garden' system of watchmaking Switzerland. Everyone had to face at least some challenges, and we feel those made the industry stronger in general and more cooperative (last but not least exemplified by the joint dinners where we had the feeling every brand attended each night – amazingly!).
In a perfect world we would have liked to place our (personal) orders more than once and it is not always like this, after so many years in the industry. Still there is real creativity and entrepreneurship and not only changing the diameter, the colour of the dial or to be content with copying the past – just to be safe and to please the controllers. Bravo!
As there was "spare time" we had some more appointments and made some visits to make our time in Geneva more efficient and effective. New workshops, new shops and lots of people from the industry nearby … it never gets boring.
To give you an idea, some impressions (once more):
(Greubel Forsey, Balancier S)
(Romain Gauthier, Insight Micro-Rotor Squelette)
(David Candaux, DC 6 Half Hunter)
(Laurent Ferrier, Tourbillon Grand Sport)
(Kari Voutilainen, 28 Sport, one out of eight and the only one in blue)
(Ludovic Ballouard, Up Side Down)

(FP Journe – the man – with some fellow heroes of watchmaking)
(FP Journe, Chronomètre à Résonance)
(Some coffee and sweets … to deal with the rain ?; a lovely place nearby FPJ)


For us, the time in Geneva was well spent. Would we like to see an event like this again? Egoistically spoken we would definitely answer with 'yes', BUT it won´t be like this in the future – regretfully and hopefully at the same time. Lots of people didn´t/couldn´t travel, for good reasons. With more people and brands, it would not be the same. Also, we assume it is way too time consuming and expensive to see just a few brands and to do it several times a year – this is Switzerland after all. From our point of view the Geneva Watch Days have been a nice greet & meet with (safe) personal contacts and interesting novelties – a success in our book.



Thanks a lot, to all the brands who made it happen!
the eclecticum

P.S: some of the watches shown above are the property of a retailer and for sale. In case you are interested, let us know if you need support