written by:
small-luxury-world
published:
2020-09-19
categories:
[sc_post_category]


Glashütte Original SeaQ and SeaQ Panorama Date at the "Kaiserpokal 2020"


Fine German watchmaking and classical sailing boats meet at the Berliner Yacht Club – one of the oldest sailing clubs of Germany. GO SeaQ and SeaQ Panorama Date right in the middle.

Watches of today are part of our lifestyle and therefore it´s always nice to get some appropriate context. – just as classical sailing yachts, don't you agree? Luckily, Glashütte Original agreed and provided us with two lovely new pieces from their latest collection (SeaQ) to attend the "Kaiserpokal", one of the most traditional sailing competitions in Germany taking place on the Wannsee in Berlin. Here are our impressions – of fine watches and sailing boats.
The "Kaiserpokal" is an annual sailing competition that was inaugurated in 1889 on the initiative of former German Emperor Wilhelm II (himself an avid sailor as well). It is restricted to a distinct kind of sailing boats: classical "Dragon" (a formerly Olympic sailing boat), "Klassiker Schwert" and "Klassiker Kiel" types starting in three respective classes. To me it´s always a feast for the eyes to see those lovely and sometimes even impressive boats finely crafted from traditional materials such as different wood types. A highlight in my calendar and not only mine!
The "Kaiserpokal" gets even better when the forecast says "Kaiserwetter" (a traditional old German phrase for bright sunny weather) and that is exactly what we had – plus wind!


Without further ado, here we are:


Day 1 – On my way to the lake "Wannsee"


(GO SeaQ Panorama Date in front of German Reichstag)


"Early morning" at the lake and before the competition, the atmosphere is always kind of special. It´s kind of calm tension and everyone starts to prepare. Me took the decision to join the race committee at their boat, to be closer to the action at the lake and to take pictures.



(SeaQ Panorama Date with superb background; no need to be shy 😉)



Boats at the starting line …
When you start in three classes one after another the boats cross each other at the course, which is interesting and nice to look at.



Each one must pass the final mark, and everyone tries to give his best until the end, just to be as fast as possible.


(Shoot the shooter)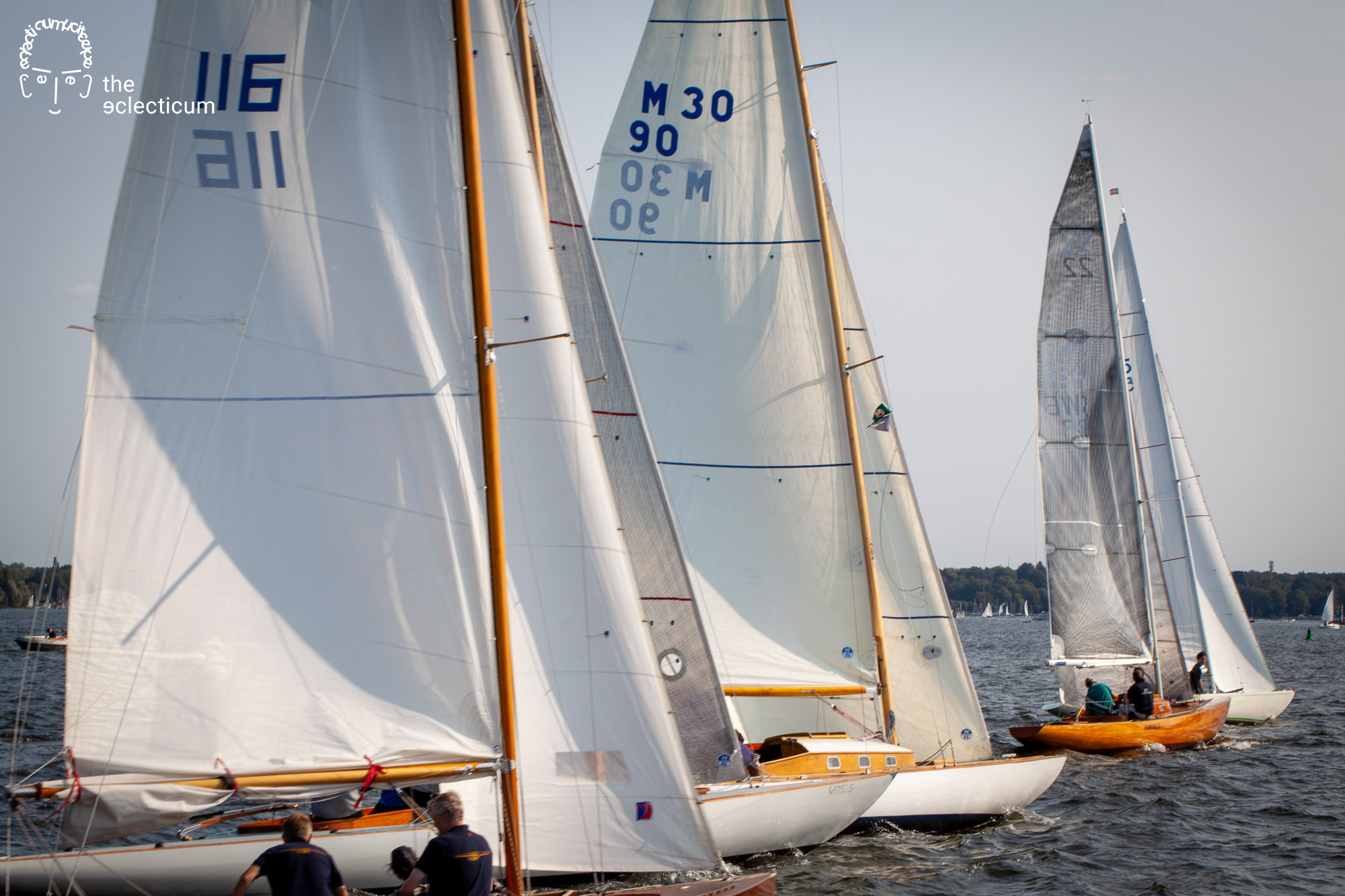 Four (out of five in total) races on the first day felt like "having long arms" for some and not everyone did read the competition documents properly and missed some details … still it was a great day at the lake.
What would you do on such a nice day if there wasn´t any competition? You would go for sailing, of course 😊
Day 2 –another beauty on the wrist and an interesting day at the lake ahead …


(GO SeaQ in front of the Brandenburger Tor)


Preparations and competition once more and me tried to cover the spirit. The GO SeaQ felt suitable (as well) and was a real pleasure to wear on the rubber bracelet.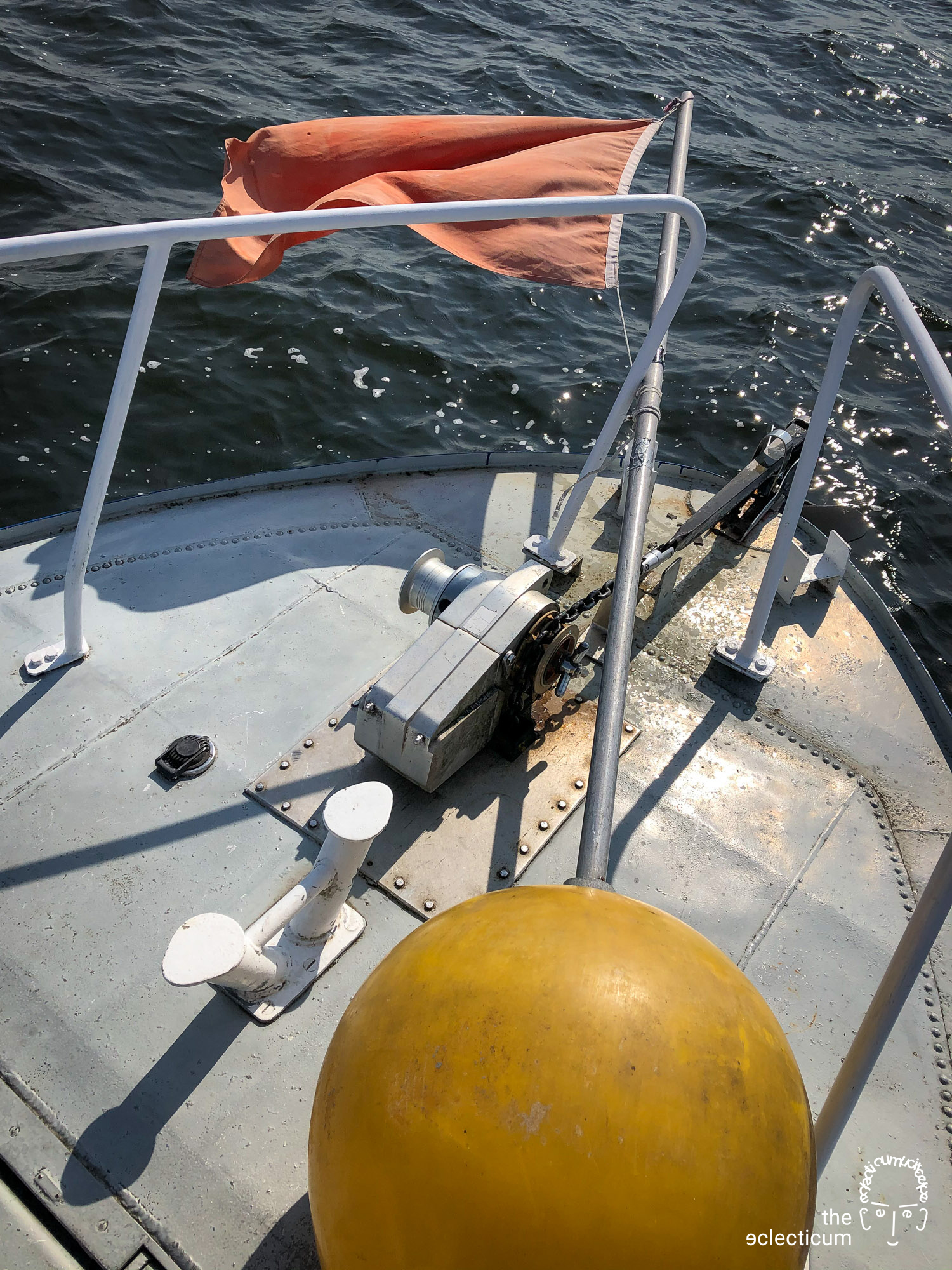 There was only one (open) race for day two, but from the faces of the sailors you could see – everyone enjoyed it a lot and several people even asked for more. Sorry gents, five competitions only – but maybe more next year!
For reasons you can easily imagine there was no big event or party this year and we missed it all, but there is hope for next year.


A note on the 'Kaiserpokal' itself: the chalice was donated by Emperor Wilhelm II, but got eventually lost. It was recovered a few years ago at an antiques dealer in Potsdam where it was standing on in a corner, covered with dust. A few negotiations further and the caliche is now back in the hands of the Berlin Yacht Club.


Even the presentation ceremony was kind of "short" – no champagne, no hugs, and not even proper handshakes.



Still there have been lucky winners which got nice prices and all of us had a great weekend together, which is not naturally in a special year like this. Me would call it a success for all attendees and I am already looking forward to next year!
Thanks for your attention and we hope you appreciated it.
small-luxury-world


PS: Thanks to Glashütte Original for the two loaner watches!